Businesses often find themselves at a crossroads when it comes to choosing the best platform for their online stores or sites. Should they choose Shopify or WordPress? In this post, we take an in-depth look into these two platforms and help you make a well-informed decision about which one is right for your business needs.
To help you make the best decision when it comes to creating your ecommerce website, this article examines both platforms and their standout features. Learn why one platform might be better suited for your needs than another!
This comparison will help you distinguish the best platform for your business's needs, and provide potential alternatives if they don't fit. Gain clarity on which solution can fulfill your business requirements!
Let's get started, with a key question…
What is Shopify?
Shopify provides merchants the perfect platform for creating and running their own successful e-commerce websites with ease. Enjoy hassle free transactions, advanced features and total control over every aspect of your online business!
With its robust selection of themes and the capability to facilitate both physical products as well as digital services, this platform grants businesses unrivaled flexibility when crafting a customized brand identity.
Shopify offers a user-friendly platform that enables anyone, regardless of their technical or design abilities, to create an online store with ease. There's no need for coding expertise – just get started and you're on your way!
Shopify enables full website customization – users familiar with HTML and CSS can tailor storefronts to mimic their own personal style. It's a great way for tech-savvy entrepreneurs to showcase unique branding in an online setting!
Shopify is an ideal ecommerce solution for those looking to get up-and-running quickly. Everything is taken care of from the back end, so there's no need to worry about buying web hosting or installing any software – Shopify provides a comprehensive package which enables you to launch your store with ease.
With Shopify, you can create truly unique stores that fit your exact needs. Through the addition of apps, customization is easily achievable — perfect for making any store stand out from the crowd!
Shopify offers businesses a unique way to access the most advanced software: as a service. Rather than paying up-front for an owned copy, you can use Shopify's powerful tech tools on subscription – giving your company greater budget flexibility and keeping it ahead of developments in commerce technology.
With Shopify, your online store is truly mobile! Through the power of cloud-computing and web browsers, you can manage your business remotely anywhere in the world that has access to an internet connection.
What is WordPress?
There are actually two different versions of WordPress available:
Hosted WordPress
Hosted WordPress offers the same software as a service (SaaS) capabilities of Shopify, taking your business website to new heights with its reliable and feature-packed platform.
For entrepreneurs seeking to sell online, the 'Business' and 'eCommerce' plans are your go-to options. These packages offer customizable ecommerce plugins for streamlining transactions – with more advanced capabilities offered in the 'eCommerce' plan.
Self-hosted WordPress
With self-hosted WordPress, you can run your own web hosting service and make the most of personalized content. Download a copy from wordpress.org for an online experience tailored to your exact needs!
With open source technology, the possibilities for customization and innovation are endless: users have full access to codebase, allowing them to customize or create solutions that meet their precise needs.
WordPress is a powerful and dynamic platform that offers limitless possibilities for customizing web design projects. With the help of an experienced developer or through installation of specialized plugins, any website can be tailored to meet even the most unique requirements.
If you're looking to create a website, WordPress is the way to go – and it can be done for free! However, there are hosting costs, domain registration expenses plus any potential development charges that may need to be taken into account.
By juxtaposing Shopify, an all-inclusive hosted platform, with WordPress's self-hosted version requiring custom configuration for ecommerce sites, we will draw a comparison to help readers better understand which solution best fits their needs. Professional webmasters tend towards the latter in order to maximize control and efficiency over powering online stores.
What sort of users are Shopify and WordPress aimed at?
Shopify's core audience typically consists of users who are lacking two things:
web development skills
a budget to hire somebody to build their store.
Shopify has become the go-to platform for those seeking a straightforward, cost effective solution to create an online store. With no need for coding knowledge or large initial investments, Shopify provides users with everything they could want and more!
WordPress, by contrast, caters for a wider group of users:
web design novices
users with web development skills
users with the budget to hire a developer.
WordPress offers an intuitive, user-friendly experience for newcomers to web design. With popular visual editor plugins such as Divi and Elementor, it's easy to create a stunning website without needing any coding knowledge.
Although WordPress offers users flexibility and customization, it can come at the cost of a more complex setup process. Depending on your desired end result, learning how to build a Shopify store may prove simpler than configuring WordPress for your website's needs.
WordPress is a flexible platform, appealing to tech-savvy developers and everyday users alike. With its intuitive design tools, it's easy for experienced web development professionals to create the site they envision.
Companies with ample financial resources have the option to hire a specialized WordPress development team for crafting an entirely custom-made website, optimized for maximum performance on powerful servers.
By choosing WordPress, businesses can unlock the potential of truly custom-made eCommerce sites. With coding and app additions, Shopify offers a variety of modification options – however there are limits to what you can achieve as your site is always hosted on Shopify's servers. The word 'bespoke' emphasizes this point perfectly; by opting for an independently hosted WordPress platform, companies have full control over their online store's design and performance capabilities.
How many people use WordPress and Shopify?
When searching for the most effective website building solution, research its popularity among users before making a decision. Knowing how many people rely on it to create their sites and e-commerce stores will help you determine which platform is best suited for your needs.
The larger the userbase, the greater availability of support options and resources. You can easily access a range of apps and plugins tailored to your particular platform.
With our platform, you can rest assured that your website will be safe and secure with less risk of vanishing into the digital ether.
When looking for a fully-hosted solution, there are certain risks that must be taken into consideration. With the sudden disappearance of Magento Go in the past as an example, it's important to evaluate potential stability when making such decisions.
With two of the most popular website hosts, WordPress and Shopify, you can rest assured that their sizable userbases will significantly reduce any potential risk.
With WordPress being the world's most popular content management system, it can be difficult to determine exactly how many self-hosted sites exist due to a lack of concrete data that includes both hosted and self-host versions.
While it is difficult to determine an exact figure, available estimates suggest that there are a substantial number of self-hosted WordPress sites in existence. These comprise part of the larger universe of hosted and self-hosted versions combined.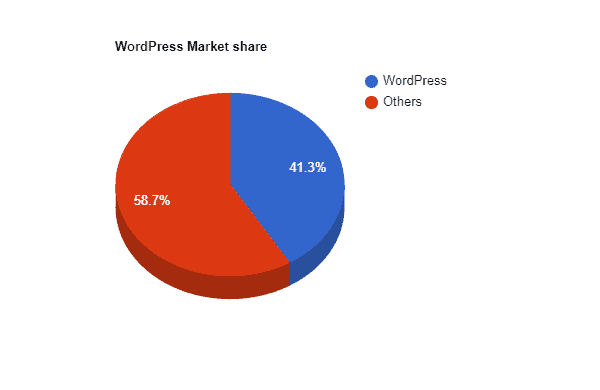 Shopify has firmly established its foothold as an e-commerce powerhouse, with over 4 million active stores worldwide. From small mom-and-pop shops to cutting edge enterprises, many businesses turn to Shopify for smooth and reliable digital sales operations. For more information about the platform's far reach across all areas of consumerism, have a look at this comprehensive set of Shopify statistics.
WordPress and Shopify have demonstrated dependable longevity, making them both excellent options when it comes to long-term projects. While WordPress holds a slight edge in terms of years under its belt, Shopify is an industry mainstay with immense popularity that assures stability for many more years to come.
With Shopify and WordPress, you can make an online storefront for your business with ease. Feel secure in creating a dynamic digital presence that will drive further success!
Templates
Quantity and quality
Shopify provides the ultimate online store package – from free to paid-for options, entrepreneurs can find ideal themes designed with a professional aesthetic. With over 11 free and 100 premium templates readily available, achieving success is just one click away!
Shopify provides an effortless, convenient solution for creating a successful online store; their professional themes can be quickly and easily adjusted to meet your exact needs. On top of that, customers on any device – from mobile phones to desktop computers – will have the same great experience thanks to Shopify's intuitive responsiveness.
Drawing on Shopify's or their network of approved partners, you can access reliable and tailored templates to support your business goals.
Shopify has a wide selection of templates to choose from, but they can't match the vast array of choices offered by WordPress.
WordPress boasts an ever-growing library of thousands of themes for users to choose from, ranging from free options to more advanced premium packages. With such a varied selection available, there's sure to be something perfect for every project!
For your WordPress site, you can find the perfect template from a range of sources – whether it's through the official theme directory or specialized stores like Template Monster.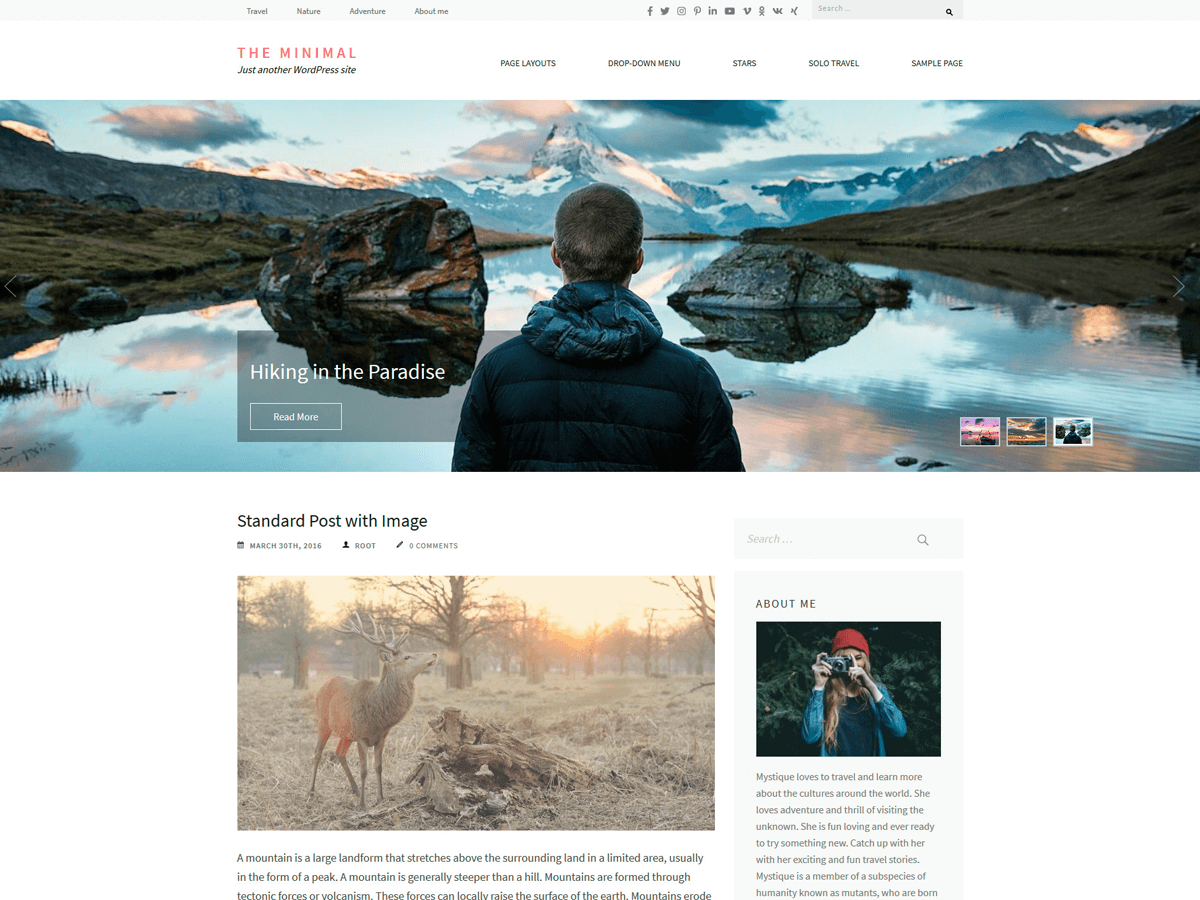 Shopify's user-friendly design caters to those with no coding background, simplifying the customization process. WordPress templates may require some adjustment but don't expect too much of a challenge!
With an extensive library of themes to choose from, WordPress has truly emerged as the go-to choice when it comes to selecting a template. Whether you're looking for something visually stunning or simply need to get up and running quickly, there's sure to be something that fits your needs.
Behaviour / performance on mobile
Shopify has thought of it all! From desktops to mobile phones, your store's look and feel are automatically optimized for any device. No additional customization required – everything just works out-of-the box with their officially supported templates.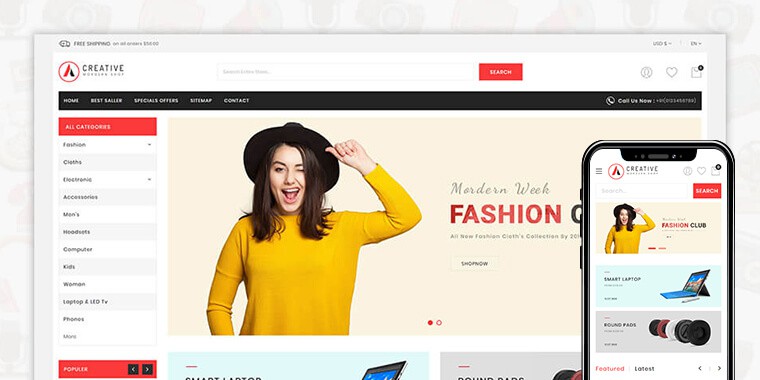 With the ever-expanding range of WordPress templates available, finding a template that works on all devices can be overwhelming. However, due diligence is essential to ensure your chosen theme will function across all screens, as some templates are still not designed with widespread compatibility in mind.
Improve visibility in search and give your pages a lightning-fast boost through Accelerated Mobile Pages (AMP). This Google-backed project slims down code for mobile devices, increasing loading speeds to provide users with an effortless experience. Whether you're using Shopify or WordPress, now is the time to harness the power of AMP!
To optimize your website on both platforms to work with AMP, installing a third-party app (Shopify's Fire Amp) or plugin for WordPress is essential. These tools can provide powerful performance upgrades and increase user engagement.
Blogging in WordPress and Shopify
Running an online store is not complete without a blog – it's essential for success! By creating compelling content, businesses can build relationships with customers and reach new audiences.
Blogging is essential to succeeding with inbound marketing – an effective sales strategy that uses well-crafted blog posts as a tool for driving prospects directly to your site. These engaged readers not only increase website traffic, but are also likely to make purchases down the line.
WordPress's blogging functionality surpasses Shopify's with advanced tools, increased flexibility and some powerful features. It offers an array of options that provides bloggers an edge when it comes to expressing their creativity online.
This is because WordPress:
gives you more control over your blog's contributor types
autosaves your content
allows you to keep an archive of changes to existing posts
allows you to use categories and tags in blog posts (Shopify just permits use of tags).
Shopify vs WordPress: conclusion
With WordPress and Shopify, the question of which platform is best depends entirely on your individual project needs. Both offer unique benefits; however, it's generally agreed that if you have a larger budget with access to web design resources & skills – then WordPress offers more flexibility for customisation in building nearly any type website imaginable compared to Shopify. On the other hand, if you are looking for an easier option or don't necessarily need high-level customization potential while working within a small/low budget – then Shopify might be better suited as an ideal choice!
If you're looking for a platform that offers advanced content production and management capabilities, like running an interactive magazine site with an integrated store, then WordPress is the optimal solution. With its superior blogging tools, archiving functions and robust CMS system – all of which far exceed Shopify's equivalent features – it delivers unbeatable flexibility in managing your online presence.
When starting a business, having an ecommerce site that is optimized for search engines without sacrificing user experience and technical skills can be key to success. As such, WordPress provides users with the ability to control their own hosting needs and tweak SEO settings according to their needs. However, Shopify offers those less tech-savvy individuals a comprehensive solution tailored specifically towards creating fast online stores in just minutes – while also providing helpdesk support as well as security assurances so all your worries are taken care of! In conclusion: if you're new at website building but determined on launching your store quickly then Shopify should definitely meet expectations more efficiently than other options out there!