Authorised X-Cart Distributor Australia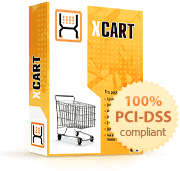 Have you already bought X-Cart?
Are you thinking of buying X-Cart?
Are you running a website in X-Cart?
Servicing hundreds of X-Cart Customers in Australia we can…
Provide you x-cart sofware & x-cart web hosting.
Provide you x-cart phone support & training.
Set-up your x-cart store for Australia (GST, Shipping, Payment Gateway etc.).
Customise your x-cart website.
Optimise your x-cart website for search engines like Google, Yahoo!, Bing, etc.
Make your website fast & secure.
Provide e-Commerce Consulting
Maintain or improve your existing x-cart website.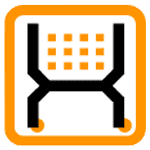 Whether you are planning on setting up an ecommerce website or want your current website to have the ecommerce functionality, it is important to choose the right solutions that are not just easy to integrate into the website, but also beneficial from the search engine point of view. The X-Cart Ecommerce Platform is the right ecommerce solution since it offers a perfect blend of easy integration and search engine optimisation. Thousands of ecommerce stores in existence today use X-cart since it improves the standards of business dramatically. If you are looking for better page rankings across search engines such as Google, Yahoo and other prominent ones, this ecommerce platform comes highly recommended.
Key features of X-Cart that contribute to its popularity
Template based platform that can be integrated with ease
Internet based administration
WYSIWYG tools simplify data entry
Comprehensive support in multiple languages
World Wide Web Consortium compliant
Dynamic management of reports
Simplifies inventory management
Why choose Mitash for X-Cart integration?
The success of your ecommerce website is greatly dependent on the design and the various ecommerce solutions used. Only highly experienced and knowledgeable professionals can help you accomplish this task to perfection.
With over 5 years of experience, exclusively in the field of ecommerce solutions, you can be sure of getting only the best in terms of design, development and service.
At Mitash, we pride on having a dynamic team of web professionals for whom designing ecommerce website is not just work, but passion.
We have successfully designed and developed a number of websites that use X-cart ecommerce platform for hassle free transactions.
If you are looking for the right ecommerce shopping cart solutions providers, it is time you reach out to us and give us a chance to drive your business towards growth.
What to expect when you work with us?
We understand the importance of investing in the right ecommerce solution for your web store. Here are a few things that you can expect when you work with us.
Every client will be assigned a project manager who will work with you at every step of the project.
A dedicated team of professionals, along with the project manager, will liaise with you to establish a clear understanding of your requirements and draw up a suitable plan of action.
A complete analysis of your website will be conducted prior to drawing up the action plan to ensure all loopholes are plugged and there is no scope for errors.
At every stage of the ecommerce project, you will be sent regular reports to track the progress being made.
You will be kept abreast of all the changes being made and your inputs will be considered before the final implementation
Professionalism and Customer Service
At Mitash, we believe every customer is valuable and unique.
All projects we handle are treated with utmost confidentiality
We communicate with our clients regularly to receive their inputs, feedback and also update them about the progress being made
Information is delivered in simple terms, void of technical jargons, so any person will be able to understand and interpret it clearly, irrespective of their technical abilities
Reach out to us now
In addition to helping you integrate X-cart ecommerce platform into your website, we also offer consultancy services for configuring or customising your current X-cart ecommerce platform. If you want the services of the best professionals in the ecommerce industry, we are the right choice. [zilla_alert style="orange" ] You can reach us on results@mitash.com or call us on 1300 648 274 for more information on Mitash x-cart design, development & customisation services. [/zilla_alert]
X-Cart Gold Features
X-Cart Gold: ultimate PHP shopping cart software
Wide range of ecommerce features
100% PCI-DSS compliant
Flexible "tableless" design
Easy text content modification using WYSIWYG tools
W3C XHTML 1.0 compliance
SEO friendly product catalog
Web-based administration
On-line payment gateways support
Real-time shipping cost estimation based on product dimensions
Inventory management
Full multilanguage support
Reports management
Shopping cart software trusted by thousands of successful business owners worldwide. Web-based administrator area and installation wizard make setup and maintenance of the shopping cart as easy as point and click. No PHP or other programming knowledge is required to set up and run a world class online store. X-Cart is template based software with open source code. This means you can modify the look & feel and functionality of the shopping cart the way you need should you require any business specific features. The software has no logical limitations on the number of products. The code is optimized for smooth performance with up to 20 000 products. Due to the fact that performance depends on server configuration special hardware and software optimization allows X-Cart to run with up to 500 000 products. All of the above makes X-Cart one of the best shopping cart systems in the world.
X-Cart Pro Features
X-Cart Pro: software for multi-vendor online marketplaces and web supermarkets
All X-Cart Gold features
Multi-vendor operation mode
Joint product catalog for all sellers/vendors
Separate orders history for each seller/vendor
Single checkout area
Tax rates, discounts and coupons individual to each seller
Unlimited number of sellers/vendors
Advanced shopping cart software, designed as online marketplace to enable multiple sellers/vendors to offer their products in one online store, X-Cart Pro incorporates all the features of X-Cart Gold shopping cart software and, in addition to that, provides advanced Multi-vendor functionality. Every seller can manage his/her separate inventory, customers' wish lists and order history, set up their own tax rates, discounts and coupons while the administrator/store owner manages general store operation, configuration and perform maintenance. Recommended for companies running multi-vendor online stores and companies willing to offer a place in their online store to third party businesses. The aforementioned features and abilities make X-Cart Pro one of the best online marketplace systems in the world.