What Is The ROI of a Social Media Fan?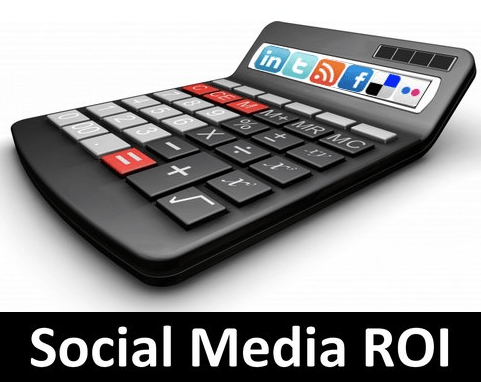 This week I am on a bit of a social media tip, trying to uncover if it is all worth it or not. It seems to be quite a general theme at the moment, with a lot of data emerging trying to make head or tail of the impact social media has for a brand and a company's bottom line. Thing is, much of the data is speculative at best, or survey based; I am yet to see properly measured analytics, i.e. social media activity vs. profit over a specific time frame. Personally I think quantifying social media is pretty much impossible, yet comparing an increase in blogging with leads which converted to sales, for example, is possible. If anybody has data like this to share/link to then please leave a comment.
In the meantime I would like to show you the following data from an eMarketer survey conducted in 2010. This information is from last July, but since Facebook hasn't really changed at all in that time, except perhaps for the upgraded fan pages, I still think the data is very relevant. Not to mention that it has only just been published on the eMarketer website.
With only 15% of the marketers surveyed believing that social media increases short term spending, it seems madness to pay someone a salary to be your social media expert, when you can pay a freelancer pittance to do a few posts/tweets here and there per day.
Furthermore, check this out.
50% aren't even sure about the ROI of a social media fan! So it would seem that social media is purely about awareness, and I for one believe that simply being in a presence in someone's mind is enough to be considered when they look to employ services of the nature you provide. It must be said though that over indulgence in social media is counterproductive, or counter-lucrative to profit should I say. Time is money, and social media is hit and miss, so yes, create awareness, but don't spend your time chasing shadows when you could be making money.
What marketers do seem to agree on is that social media is a source of insight. A whopping 85% see the value in market research, not necessarily in a monetary return. So are we are merely rats in a lab, unknowingly being monitored after liking pages and following Twitter accounts. Have we become subjects for marketers to analyse and work out the most lucrative way to sell us things? Perhaps…