Description
World Archery Ranking Live adds elegant visibility and appearance.
Built with seamless integration with WordPress, World Archery Ranking Live is the world's most complete plugin yet.
Display Widget Logic
Use WordPress Conditional tags to manage and restrict your widgets using display widget logic option if you're geeky enough to use PHP conditions and in need of custom restrictions.
Installation
This section describes how to install the plugin and get it working.
e.g.
Upload the full directory into your wp-content/plugins directory
Activate the plugin at the plugin administration page
Go to Appearence > Widgets > Worldarchery WorldRankings.
When you drag or open any widgets you'll see the Worldarchery WorldRankings below
I hope you'll love this plugin.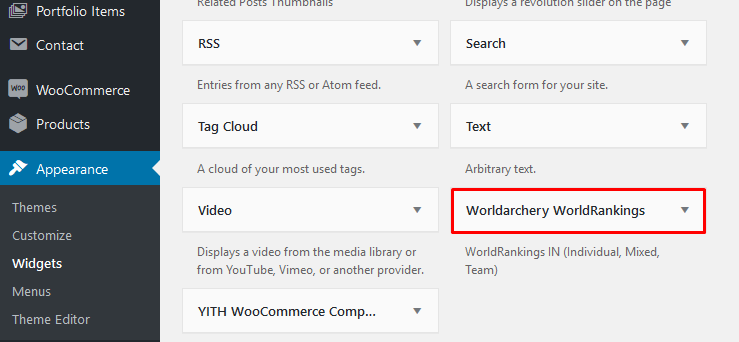 Use of Plugin in Widget
This section describes how to use the plugin and get it working.
Plugin can be easily use in Sidebar Page Widget.
Plugin can also be use in Custom Widget.
Plugin can be use in page also to show live rankings of World Archery.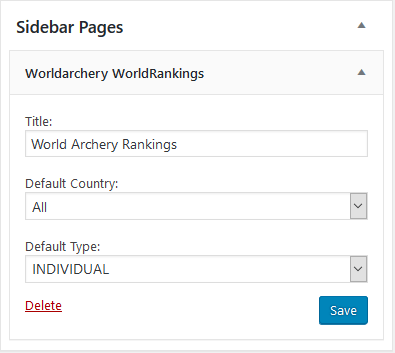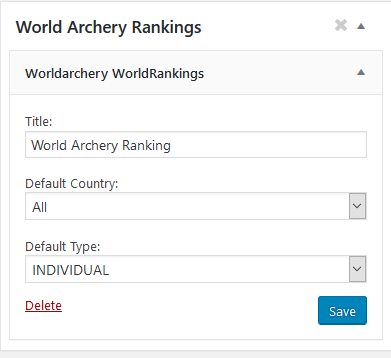 Frontend View