Description

Magento announced Magento 1 End of Life in June 2020. The announcement provoked urgency for the store owners who are still using older Magento 1.x versions. Earlier they announced to end support in 2018 but as there are thousands of websites are still running on M1 platforms, it was tough for them to migrate to Magento 2 this sooner. Understanding the scenario, they finally extended to end the support for Magento 1 in 2020. If your store is in Magento 1 versions, it's the best time to Migrate to Magento 2 and transit to this feature-rich platform prior to 2020.
Mitash offers Magento 1 to Magento 2 Migration Service to professionally upgrade your older Magento 1.x stores to the latest Magento 2.x versions in order to improve your website performance. As we are one of the first companies adapting Magento 2 from Beta stage, we have performed over 200+ successful Magento 1 to Magento 2 Migrations.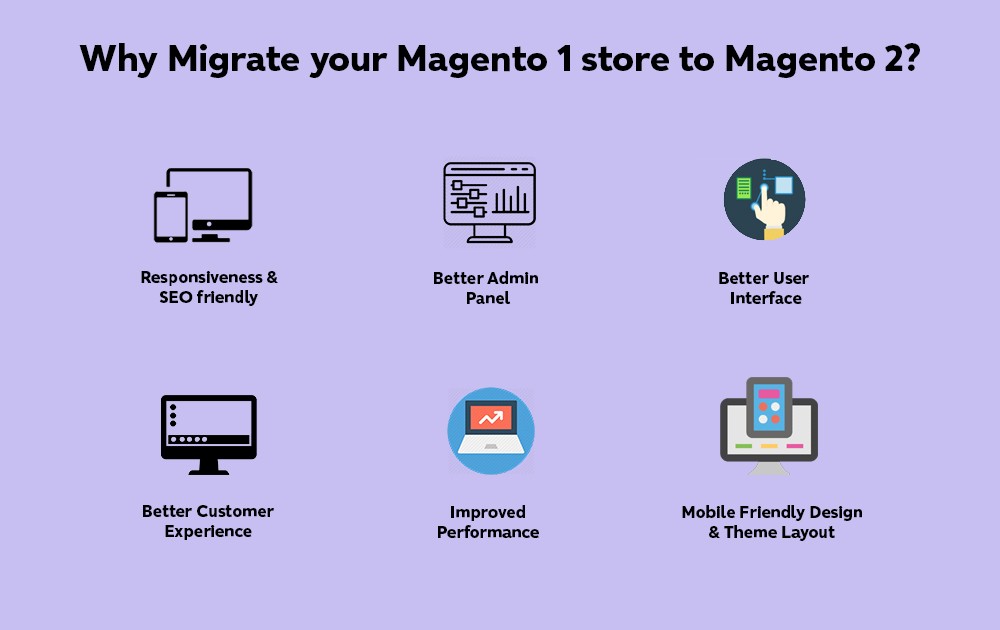 Why migrate your Magento 1 store to Magento 2?
Everything better comes up with its own benefits and limitations and Magento 2 versions are having more benefits to make the right decision to migrate, these benefits are:
Flexible architecture
Improved performance
User friendly interface
Enhanced user experience
Mobile friendly design and theme layout
Integrations for the out of the box functionality
User friendly checkout
Better admin panel
What is and isn't included in our Magento 1 to Magento 2 Migration Service ?
Inclusion
Migration of store database along with orders, products, customers, configuration and settings and content
All the indexed store pages along with the SEO values
Attributes, categories, products
Reviews and ratings assigned with products and services
Sales data including order quotes, invoices, shipments, credit memos, shopping cart rules and coupons
Tax rules and catalog rules
Fixing of all database issues occurred during migration process
Exclusion
Theme Migration
Third Party extension compatibility and customization