Melbourne's leading Magento Developer
&

Magento eCommerce Agency.
e-Commerce projects by Mitash Digital
Magento Developer Melbourne
OUR EXTENSIVE RANGE OF SERVICES OFFERED FOR MAGENTO SHOPPING CART SOLUTIONS INCLUDE:
Magento consultation services
Magento customisation
Magento integration
Magento Design and Design Integration
Magento Development/ Custom Module Development
Magento Migration
Magento SEO
Magento server management
Magento hostingMagento Upgrades
Magento Support and Maintenance
Magento Payment Gateway Integration
Magento inventory management
Magento data migration services
Magento store setup
Magento theme integration
Magento template designing
Choosing Mitash for Magento Enterprise or Community Implementation
Every client who comes to us for Magento  Commerce integration and implementation will be assigned an exclusive project manager who will serve as the one point contact for various queries, clarifications and suggestions.
The project manager and an exclusive team of in-house professionals will liaise with you to understand your current challenges and future requirements based on which a plan will be drawn up and sent for approval.
As the first step, we will conduct a thorough analysis of your online store to detect loopholes if any so it can be closed during the implementation of Magento ecommerce solution.
Periodic and detailed reports to keep you abreast of the work being done and the progress being made
End to end support with you being an important part of decision making during every stage.
Courteous, friendly and professional staff more than eager to clarify your queries and offer right resolutions.
Seamless communication during the entire project to prevent misunderstandings.
Simple and easy to interpret language that can be understood even by people with minimal technical knowledge.
What does Mitash Offer?
At Mitash, we understand the significance of integrating the perfect eCommerce solution for your online business. Trusting such as key task to amateur companies that do not have the relevant amount of expertise is akin to taking uncalculated risks which results in loss of time, money and effort. If you are looking for reliable and experienced professionals to accomplish this task, Mitash is the right option.
We have been working in the field of eCommerce website design and development for over 5 years and have the relevant expertise to overcome various challenges during the integration and implementation of the software.
Highly talented and passion driven team of professionals who pride on being the best in the field of eCommerce solutions.
The fact that we have successfully designed and implemented various eCommerce websites with Magento solutions across various verticals gives us an upper hand over competitors.
If you want only the best professionals in the field of eCommerce solutions, design and implementation, we are definitely the right choice to make. We offer a wide array of services ranging from consultancy, design, development, integration and implementation of various eCommerce solutions. Reach out to us now and stay a step ahead of your competitors always.
One of the leading eCommerce solutions for online businesses in various parts of the world is Magento. The fact that it is extremely simple to use makes it a popular choice. If you want eCommerce solutions that work in the favour of your users as well as store managers, then Magento is the best solution to opt for. When you integrate Magento eCommerce solutions into your new website or existing eCommerce store, you can notice the increase in the number of visitors and therefore better conversion rates since this is a search engine friendly option.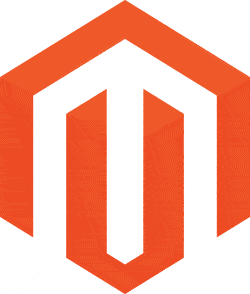 What makes Magento the best eCommerce solution?
SEO friendly software that can easily impact the ranking on the SERP list
Easy to integrate into new websites or existing websites
An easy to use Magento dashboard for marketing and promotional activities
Simplified web based administration
Easy inventory management
Easy to create mobile friendly version
Simplifies the task of generating reports